The Modesto Table, available in environmentally certified FSC® solid hardwood, is a subtle expression of individuality for those who desire beauty, symmetry, and a prestigious level of craftsmanship.
Embodying warmth, exquisite detail, and a sense of refined luxury, Modesto shies away from mass production to create something truly special for your home.
Authentication
Each design is individually assigned an authentication number and features FrancoCrea's makers mark. Each product is accompanied by a numbered certificate of authenticity.
Designed + Made in Australia
Discover your guide to understanding solid wood here
Applications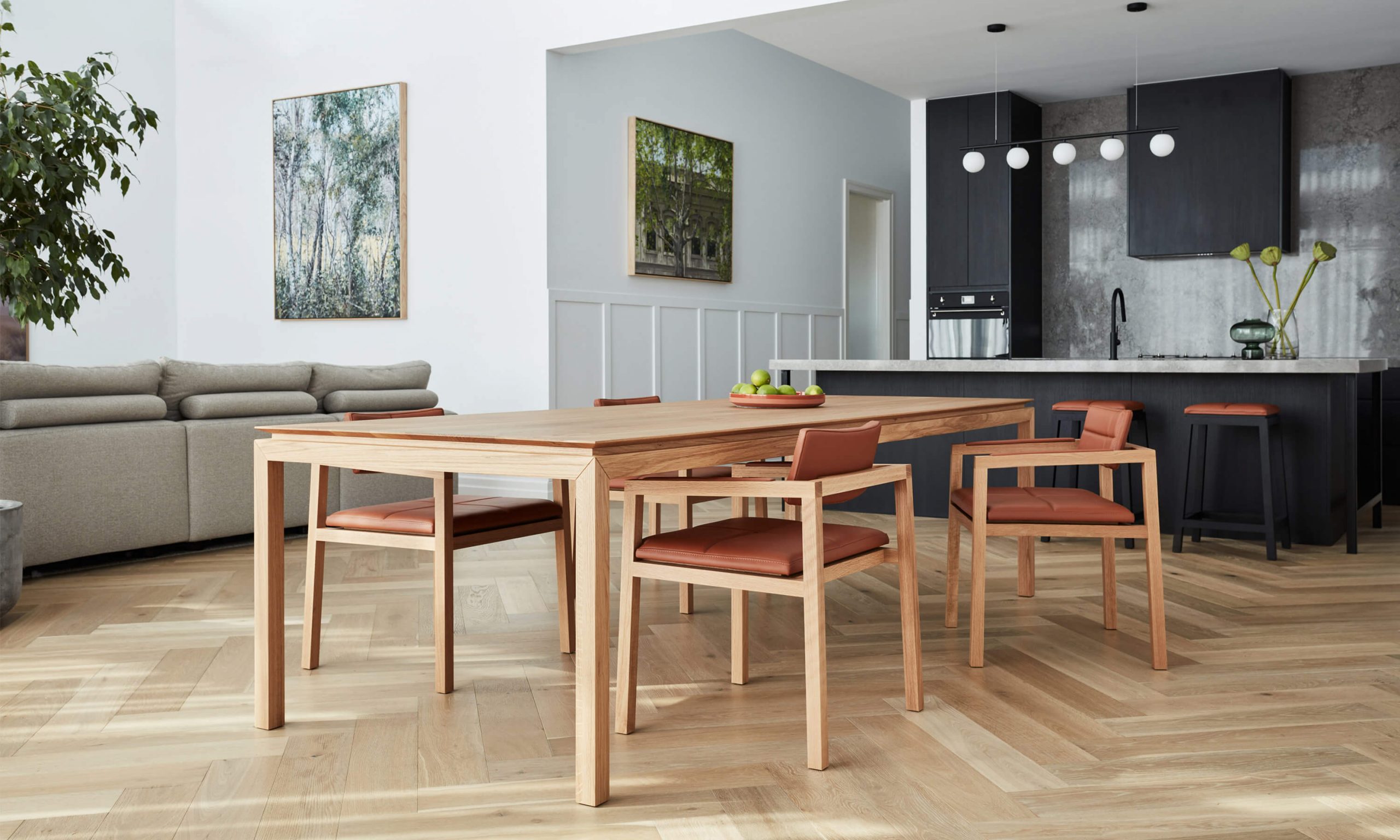 Tables