Reigniting refined luxury, shying away from mass-produced to create something truly special.
Handcrafted from 100% solid brass or stainless steel, the Mena ledge seamlessly integrates within the timber frame of our Mena armchair and sofa. A wonderful option to include for the golden hours of the evening and a glass of your favourite.
Authentication
Each design is individually assigned an authentication number and features FrancoCrea's makers mark. Each product is accompanied by a numbered certificate of authenticity.
Designed + Made in Australia
Applications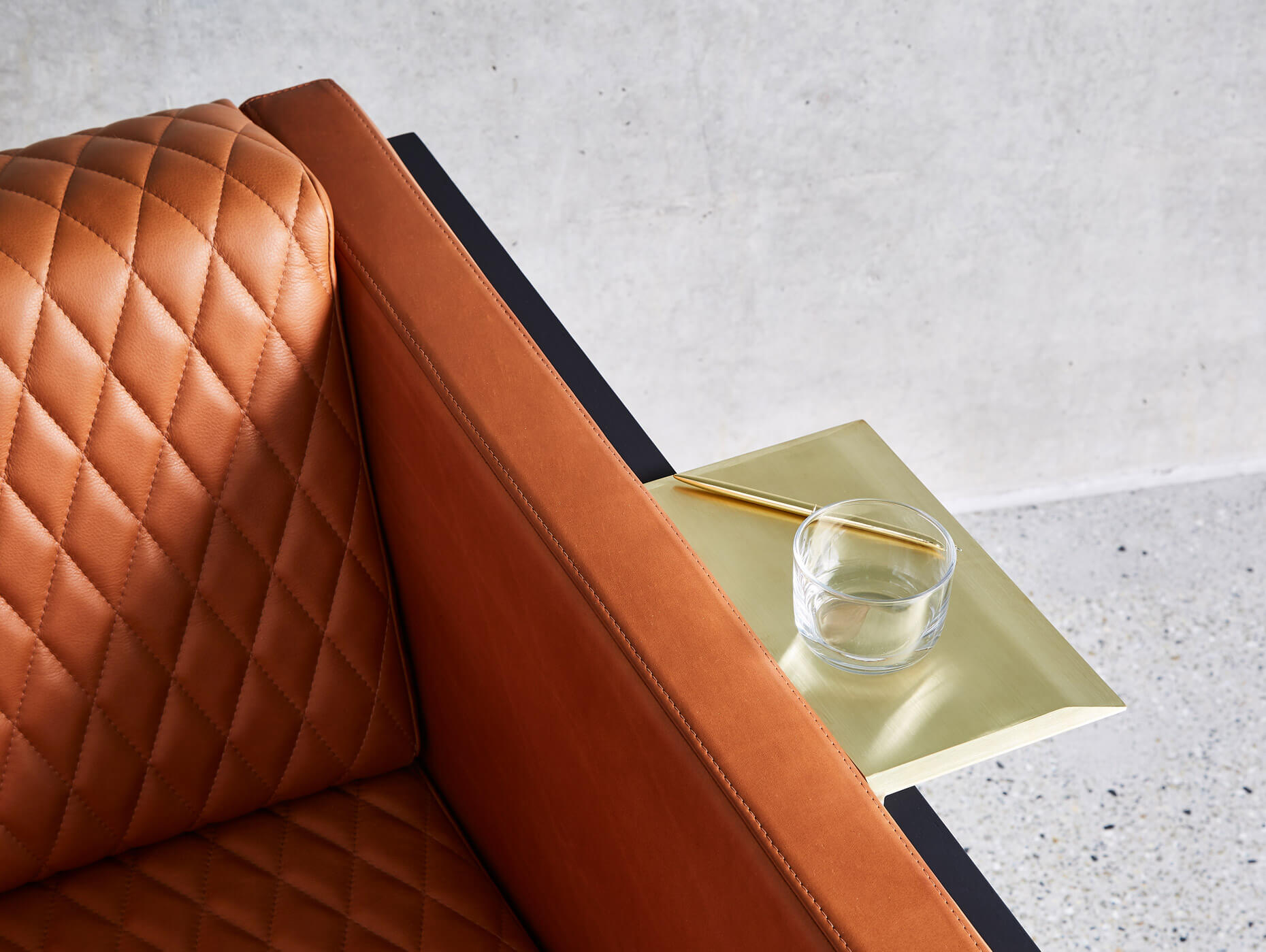 Accessories